Men's Health Week 15-19 June 2020
This week sees the return of Men's health week, this year the focus is take action on COVID-19. Global figures show men make up nearly 2/3 (62%) of coronovirus deaths in people under 85. Men are also more likely to die of complications from coronavirus than women.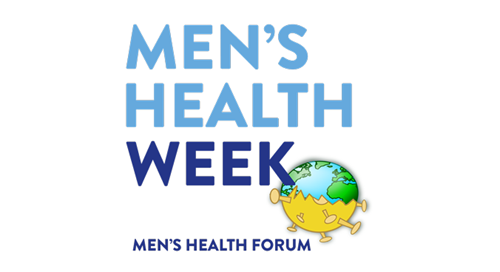 National reports published recently highlighted the increased risk of individuals with diabetes dying from coronavirus. This increased risk is influenced by being overweight and having poorly controlled blood glucose levels highlighting the importance of people controlling their weight through diet and exercise and maintaining good control of blood glucose levels. Men's health forum reports that 1 in 10 men has diabetes. 
Managing blood glucose levels
To reduce the risk of complications of diabetes it's important to keep healthy this includes eating a healthy diet and taking regular exercise. You can find some tips on staying healthy here and you can find out what services are available to you in your area by exploring our get local section.
Erectile dysfunction and diabetes
Most people will have sexual problems during their lifetime whether they have diabetes or not, however people with diabetes are more at risk of sexual dysfunction, one of the possible complications of diabetes. Up to 75% of men with diabetes will experience some degree of erectile dysfunction over the course of their lifetime. 
Having high sugar levels for prolonged periods of time can damage your blood vessels and nerves, including the ones that supply your penis. This can restrict the amount of blood flowing to your sexual organs, so you can lose some sensation. This could mean you have difficulty getting aroused, both physically and in how you feel. Diabetes UK have lots of information on their website on sexual problems in men.
Getting help
When you have diabetes, you're entitled to certain checks, tests and services every year to help you get the care you need. You'll know this as your annual review, but you should have more than tests and checks. When you're first diagnosed it's especially helpful to find out what these are. There are 15 checks, tests and services you should be getting, so we call this package of care your 15 Healthcare Essentials.
NHS Health Check
Individuals aged 40-74 will be invited every 5 years for an NHS health check. The NHS Health Check is a health check up which helps spot early signs of stroke, kidney disease, heart disease, type 2 diabetes or dementia. As we get older, we have a high risk of developing one of these conditions. Due to COVID-19 face to face NHS Health Checks are on pause however you can find more information about the NHS Health Check programme here.