Step-by-Step Guide to Registering for Patient Access on Diabetes My Way 
1. Once you have registered for online services:

Click on the 'Register' button as indicated below: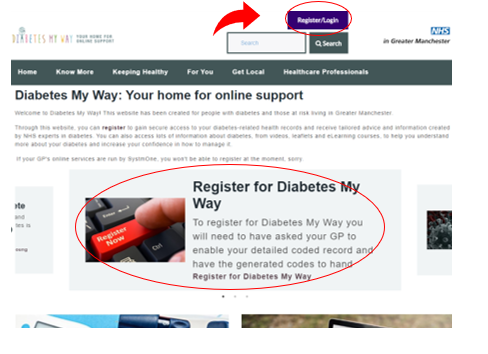 3. Click on 'Register' as shown below: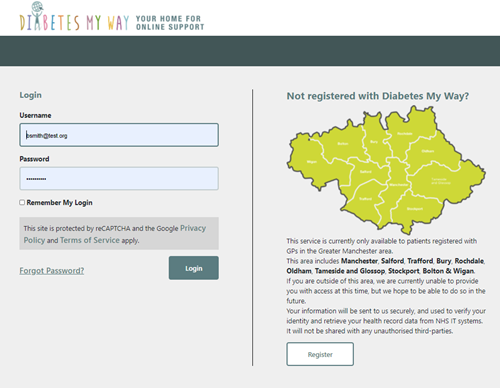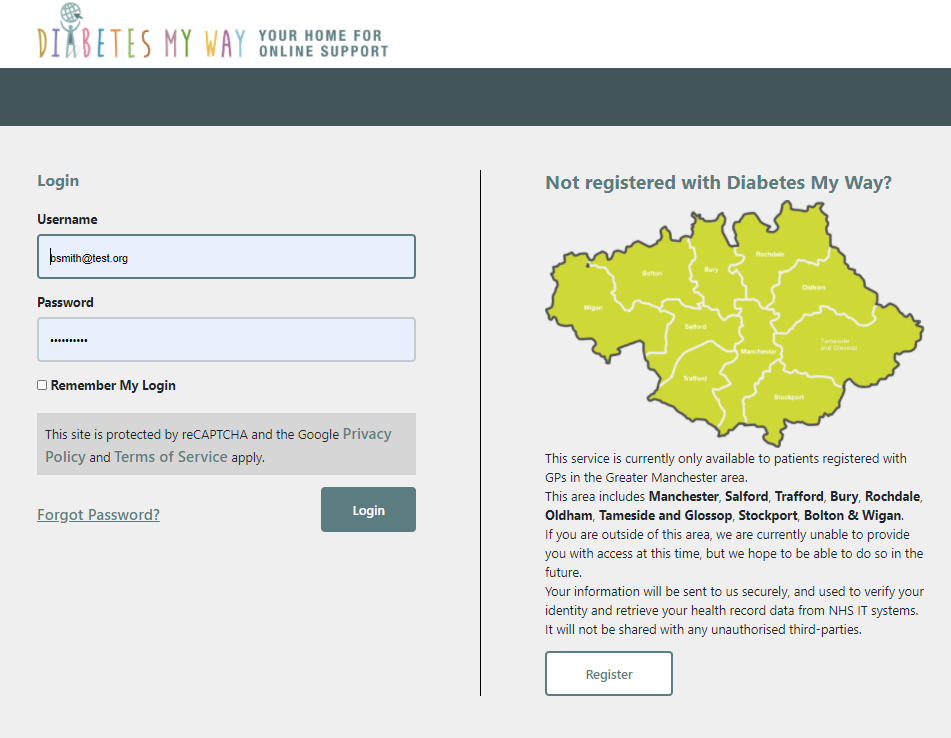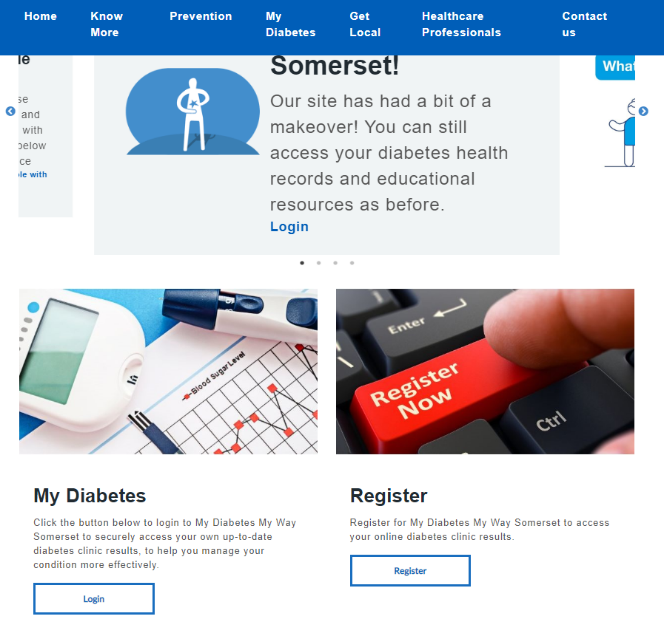 4. Enter the 3 codes you received from your GP practice plus your surname, date of birth and email address in the boxes indicated below:

5. On the 'Create Account' page:
You will be asked to create a password to use the service and also be asked some questions to assess your suitability for the Diabetes My Way, associated research study and additional services.
6. You will then be sent an email with a link that allows you to log in to your Diabetes My Way account.
Having problems registering?
Check out our troubleshooting guide here.