This website is produced and maintained by MyWay Digital health Ltd www.mywaydigitalhealth.co.uk

MyWay Digital Health is a spin-out company from the University of Dundee that provides several services that aim to improve the lives of people with diabetes through data-driven technologies. Their flagship product is the multi-award-winning My Diabetes My Way platform which has been established throughout NHS Scotland for over 10 years.
My Diabetes My Way is also available to patients in Somerset CCG and this was the first site out with Scotland to adopt the platform. My Diabetes My Way is an interactive diabetes website and app that allows patients to access their diabetes health records, hundreds of educational resources and QISMET-accredited online structured education courses to support self-management. MyWay Digital Health will provide this data-linkage and educational resources for all patients that sign up to My Way Diabetes in Greater Manchester.

Oviva is a provider of healthcare services, including dietitians, diabetes specialist nurses and psychologists that use technology to make care more convenient and accessible for patients. We have created a series of dietitian-led evidence-based programmes to help people with health conditions such as type 2 diabetes feel healthier and happier.
Oviva Diabetes Support is a fully remote, QISMET-accredited programme of structured education and behaviour change for people with type 2 diabetes. The programme provides participants with weekly one-to-one coaching from a specialist dietitian over ten to 12 weeks, to support behaviour change and develop sustainable self-management strategies. Dietitian coaching is supported by highly engaging evidence-based structured education materials for self-study, and participants can use the Oviva app to self-monitor progress against goals, maintain a food diary and communicate securely with their dietitian.

Changing Health is a spin-out company from Newcastle University, providing personalised, digital behaviour change programmes for Type 2 diabetes management, Type 2 diabetes prevention, and weight management.
Changing Health's Type 2 diabetes management programme is designed to give people who live with Type 2 diabetes the skills and the knowledge to better manage their condition. It combines evidence-based education on lifestyle, diet, and diabetes, delivered via a smartphone app or PC, with one-to-one lifestyle change support provided over the phone by an expert health coach. Changing Health's coaches are extensively trained in health psychology and use a range of psychological tools specific to the context of each individual's condition.
The programmes are based on 10 years' research into diet and metabolism, undertaken at Newcastle University by Changing Health co-founder Professor Mike Trenell and his team. Professor Trenell has published over 100, with collaborations from Newcastle University, Southampton University, the UK National Institute for Health Research (NIHR), the Medical Research Council (MRC) and Diabetes UK.
Changing Health is accredited by and QISMET, with IP licenses to leading Universities, and as of February 2019 has been adopted by 30 UK Clinical Commissioning Groups.

MyCognition is an R&R based business dedicated to the understanding, measuring, monitoring and enhancement of cognitive fitness. Founded in London in 2012 by Keiron Sparrowhawk, an experienced entrepreneur in the neuropsychopharmacology industry, MyCognition has invested over £5 millions in clinical research and development to build a unique, combined solution to develop mental resilience and enhance mental health for people of any age and health conditions.
The inspiration for MyCognition came from a desire to improve the quality of life for individuals with cognitive deficits due to conditions such as Alzheimer's disease & Parkinson's, but soon it has been realised how the solution could positively impact the enhancement of cognitive function in different population in different settings, such education, workplace and community health for people with long term conditions, such as diabetes, chronic pain or cancer.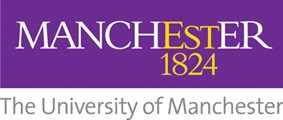 The University of Manchester is a public research university in Manchester, England, formed in 2004 by the merger of the University of Manchester Institute of Science and Technology and the Victoria University of Manchester. The University of Manchester is a red brick university, a product of the civic university movement of the late 19th century.


Research for the Future is an NHS supported campaign encouraging people to get involved in health research. 

Their 'Help BEAT' campaigns invite people living with certain health conditions to register to hear about relevant research opportunities.  Current campaigns include; Help BEAT Diabetes, Help BEAT Heart Disease, Help BEAT Kidney Disease and Help BEAT Respiratory Disease.
Research for the Future is provided in partnership with the National Institute for Health Research Network Greater Manchester, North West EHealth, Health Innovation Manchester, and the Northern Care Alliance NHS Group.