Hospital Services
Diabetes Service
The Diabetes Service provides a highly specialist level of education, assessment, treatment and management for adults with type 1 diabetes, type 2 diabetes who are registered with a Salford General Practitioner.
All aspects of the service are focused on developing and supporting patients with the principles of self-management.
Specialist Clinic provisions:
Newly Diagnosed Type 1 diabetes clinic ( patient are supported frequently within this service for 12 months following diagnosis)
Young persons ( aged 19-25 years)  and Transition Clinic
Insulin Pump and Diabetes Technology Clinic
Specialist Diabetes Clinic, for both type 1 and type 2 diabetes, supported by Diabetes Specialist Nurses and Diabetes Specialist Dietitians
Pre Pregnancy
Multi-disciplinary foot clinic
New Patient Clinic
Diabetes Health Advisor clinic
Consultant led clinic
Diabetes Specialist Dietitian Clinic
These clinics are held at various locations across Salford. If you would like any further information or to reserve a place on any of Salford integrated diabetes teams education groups, please phone them on 0161 206 8802 or email diabetes.admin1@nca.nhs.uk.
Nutrition and Dietetic Service
Type 1
Salford integrated diabetes team offers the DAFNE (dose adjustment for normal eating) course. DAFNE is a structured diabetes education course which aims to help you work towards your personal diabetes-related goals, while achieving your target blood glucose levels, supporting the reduction in risk for potential, longer term, diabetes complications.
There are several DAFNE options:
Monday-Friday 9am-5pm – Face to Face
Once weekly 9am-5pm for 5 weeks – Face to Face
Once weekly (4 hours) for 6 weeks – Remote, Via Microsoft Teams
The Integrated diabetes team also provides a one-off 3 hour Carb Counting session which is useful as a refresher on carb counting for those who have attended DAFNE in the past, or for patients unable to commit to the DAFNE course.
Type 2
Salford's Integrated Diabetes Team delivers four education groups that you can attend. The one-off 2½ hour introductory session aimed at helping attendees learn the basics of managing diabetes is called Diabetes Basics. This course can also be provided remotely at your request.
Following this, patients can attend the food-focused 2½ hour workshop-style session called I Have Type 2 Diabetes - What Can I Eat? This session takes a practical look at helpful food choices for diabetes.
The Living With Diabetes course is 3 x 2½ hour sessions based on conversation maps to lead a group discussion on several diabetes-related topics, including what diabetes is, lifestyle changes to manage or reverse diabetes, the role of medications and possible long term complications. Patients are offered support to lose weight and become more active.
The X-PERT Diabetes course is the most detailed of the groups on offer. It consists of 6 x 2½ hour sessions, spread over six weeks. Sessions take an in-depth look at what happens in the body to cause diabetes, what attendees can do to manage or reverse their diabetes (including a menu of dietary options for safe weight loss), key health results and how to influence them with lifestyle changes and medications, carbohydrate awareness, food labels, complications and tests to detect early changes due to diabetes.
Where and when do these sessions take place?
All sessions are held on various weekdays, and morning, afternoon and evening sessions are available. The sessions are all held at one of the Gateway Centres in Salford, Pendleton, Swinton or Walkden. Patients can self-refer or be referred by a health care professional.
Podiatry
Podiatrists are healthcare professionals who have been trained to diagnose and treat abnormal conditions of the feet and lower limbs. They also prevent and correct deformity, keep people mobile and active, relieve pain and treat infections. They can give you and your family advice on how to look after your feet and what type of shoes to wear.
The Salford Royal emergency podiatry clinic is held every Thursday from 1.30 pm to 3 pm for patients who have painful foot problems and are unable to wait for a routine appointment.
If you feel you need to attend the emergency clinic please ring 0161 206 1072 before 11 am on the day you wish to attend. This clinic can be busy and you may have to wait. Please report to the ground floor reception on arrival.
Community Services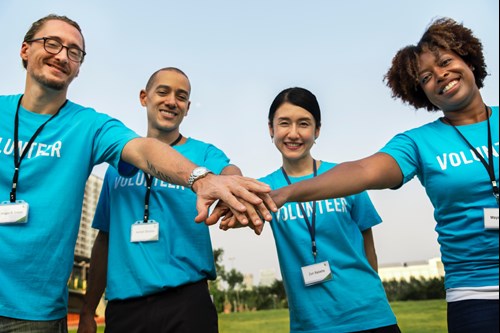 Support Groups
The Big Life Group provides support for people to learn more about the condition and share experiences.
Diabetes UK in the North of England 
Diabetes UK have a dedicated webpage for activity across North of England including information on the diabetes support groups in your area.
Join their peer support group on Facebook Diabetes UK chat: Your friends in the North.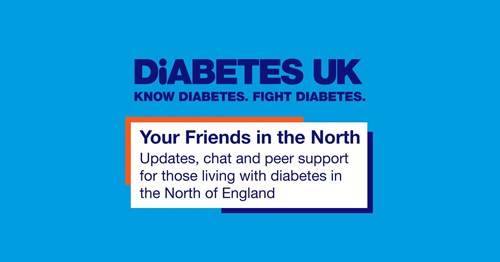 Weight Management Service
The Salford Weight Management Service aims to provide a multidisciplinary based service with holistic, evidence-based and customised advice for weight reduction. Experts including specialist doctors, dietitians, and psychologists aim to provide you with evidence-based advice that is tailored to your conditions and your lifestyle. They encourage gradual and sustainable weight loss which can be maintained for life and aim to empower you with knowledge and skills to not only lose weight but feel confident to control your weight long term.
Cookery Classes
Salford cookery classes are free to attend and you will learn how to make tasty, healthy meals and snacks on a budget. They run courses for people of all ages and everybody's welcome, even complete beginners! You can learn how to cook simple, healthy dishes from around the world including beginners Indian cookery classes.
Physical Activity Groups
Want support on getting a bit fitter? Salford City Council offers a range of physical activity groups including beginners boot camp, outdoor gym sessions, walking groups, new age curling and armchair based exercise. 
You can visit the website by clicking here or contact them directly on 0800 952 1000.
Stop Smoking
Salford Specialist Stop Smoking Service is part of the council's health improvement service. They've been helping people in Salford to quit or reduce smoking for over 16 years and have a very high success rate with around 50% of people they help achieving their goals.
For further information please phone 0800 952 1000 or email health.improvement@salford.gov.uk. 
Have a look at the GM Health Hub website which has lots of great resources to support people across Greater Manchester to stop smoking.
Patient Involvement Groups
You are the expert on your health. That is why Salford CCG is committed to putting the voice of our patients and the public at the heart of what we do. If you want your voice to be heard then please click here to find out more.
Support for Carers
Carers are people who care for a family member, a friend or another person in need of assistance or support with daily living. They include those caring for the frail aged, people living with long-term medical conditions, people with a mental illness, people with a disability and those receiving palliative care.
If you have any queries please click here or contact Caroline Allport, tel: 0161 212 4953.
Health Research Opportunities
Help BEAT Diabetes is part of the Research for the Future family, an NHS campaign encouraging people in Salford and across Greater Manchester to get involved in health research. 
Health research has the power to change lives.  It is through research that the NHS is able to develop better treatments, as well as improve diagnosis, prevention, care and quality of life. Be part of the change and help develop medicines for the future.
Volunteering
Information and opportunities for volunteering can be found on the Salford volunteer centre website.