Hospital Services
Integrated Diabetes Service
The Stockport Diabetes Service is a fully integrated team between hospital and community and is led by three Diabetes consultants at Stepping Hill (Stockport NHS Foundation Trust).
Within the diabetes service, there is also a dedicated team of specialist nurses, a specialist midwife, specialist dieticians, high-risk podiatrists and a team of diabetes educators that work across the acute and community settings. The whole team provides training and support for staff and patients with type 1 and type 2 diabetes.
Nutrition and Dietetic Service
Diabetes X-PERT Programme is a six-week group education programme for Type 2 diabetes. It will help you understand more about diabetes and how you can manage it through lifestyle changes. It is suitable for anyone newly diagnosed and those who have had diabetes for a while but want to learn more.
Each programme is run by two experienced health professionals who will guide you through all aspects of your diabetes. It is a 2 ½ hour session each week for 6 weeks. You should try and attend all the sessions to fully benefit from the course. If you wish you may bring along a family member or friend.
The X-Pert is run on different days in various venues around Stockport. For further information, you can contact the X-Pert Administrator on 0161 835 6689. 
Podiatry
Podiatrists are healthcare professionals who have been trained to diagnose and treat abnormal conditions of the feet and lower limbs. They also prevent and correct deformity, keep people mobile and active, relieve pain and treat infections. They can give you and your family advice on how to look after your feet and what type of shoes to wear.
The Podiatry Service is aimed at people with 'at risk' feet. This means that priority will be given to people who have been diagnosed with poor circulation, loss of feeling in the feet, or another medical condition which places them at risk of developing ulcerations, infections or other significant foot problems.
We offer Diabetic foot screening and assessment to include vascular and neurological assessments. Appointments are available Monday – Friday, 8.00 am- 5.00 pm at the 14 clinic locations across Stockport. The Podiatry administration telephone number is 0161 204 4657.
Community Services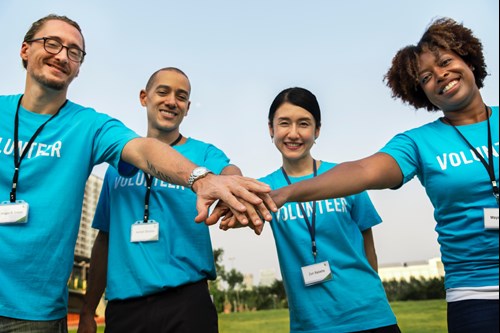 Community Diabetes Services
The community diabetes specialist nursing service comprises of nurses who concentrate their skills and experience offering education, support, and advice to patients with both Type 1 and Type 2 diabetes. The nursing service compliments the consultant service based within the hospital and together they offer holistic assessment and management.
There are six core functions delivered by the service:
Pregnancy - Type 1/Type 2 and Gestational diabetes
Young persons service including the transition from paediatrics
Insulin pump initiation and management
Alternative injectable therapies for complex patients
Insulin therapy and management for complex patients
Patient/staff education
Diabetes UK in the North of England 
Diabetes UK have a dedicated webpage for activity across North of England including information on the diabetes support groups in your area.
Join their peer support group on Facebook Diabetes UK chat: Your friends in the North.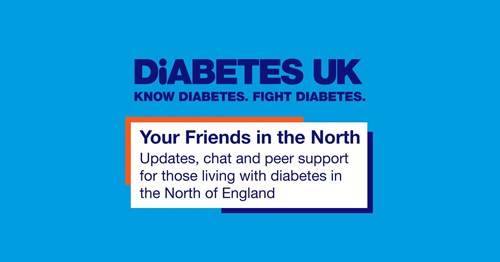 Wellbeing and Self-Care Service
The Wellbeing and Self Care Service provide a community link, self-care, and engagement service.Practice-based Self Care Coordinators offer one to one and group work to support people who have been diagnosed, or at risk of, long-term conditions, who are frequent attenders at their GP Practice, or who are experiencing loneliness and social isolation.
The Wellbeing and Self Care Service can support patients with:
Long Term Conditions e.g. Hypertension, Anxiety, Depression, Asthma, Obesity and Diabetes
Lifestyle issues e.g. diet, physical activity, weight management
Money issues, relationships, housing, employment
Loneliness/social isolation
Caring issues
To find out if this service is available to you, please contact your GP Practice.
The Prevention Alliance(TPA)
Stockport TPA provides a service to anyone that wants to make a change happen in their lives. This might be something like getting some advice or being given contact details, or it might be something that requires a bit more time like working out a plan of how you want to overcome difficult or overwhelming things in your life that you think will help you to move on.
They provide early support for anyone vulnerable due to their health, wellbeing or situation, to prevent things from getting worse and enabling you to work towards independence, whatever that might look like for you.
Weight Management Service
A Better Life's adult weight management service is part of the Healthy Stockport family of services.
The service encourages lifelong change by supporting clients in achieving a healthier lifestyle. Group sessions held in the heart of local communities aim to help clients become more physically active and to lose weight and keep it off. One to one support is also available.
To find out more ring 0161 474 3141 or email START@stockport.gov.uk.
Exercise Referral Scheme
Life Leisure Stockport provides lots of physical activity opportunities, including the Physical Activity Referral in Stockport (Paris) exercise referral scheme. The scheme is designed to help inactive people with chronic medical conditions increase their physical activity.
You can refer yourself to the Life Leisure website here.
Physical Activity Groups
Coordination Services
START - Stockport Triage Assessment & Referral Team is part of the Healthy Stockport family of services and is the main point of access into health and wellbeing services in Stockport, including smoking, weight management, physical activity, and alcohol.
If you live, work or are registered with a GP in Stockport then START can offer you advice and support you into the most appropriate service. You can contact them directly by phoning 0161 474 3141 or email START@stockport.gov.uk.
Stop Smoking
A Better Life's Stop Smoking service is part of the Healthy Stockport family of services. They can provide you with free local support that works. When you get in touch they will start with a chat with our friendly advisor to make sure that we can offer you the support you need to make a change.
Quitting can be difficult, but we can make it easier by:
Providing free, expert and confidential advice
Offering a friendly support network
Creating a personal plan tailored to meet your needs
Providing you with access to stop smoking treatments
Keeping you motivated and giving you tips to stay on track
Helping you set achievable goals so you can quit for good
The advisors provide support and encouragement to help you become smoke-free, everybody is different, which is why they work with you to find a combination of support and treatment that best suits your needs.
You can get in touch with them directly by phoning 0161 474 3141 or email START@stockport.gov.uk.
Have a look at the GM Health Hub website which has lots of great resources to support people across Greater Manchester to stop smoking.
Patient Involvement Groups
Every GP practice has a patient participation group (PPG), for further information please click here.
Support for Carers
Signpost Stockport for Carers is an independent local charity which provides free, confidential information and support to unwaged carers of all ages in the Stockport area. You can contact them directly by visiting their website, phoning 0161 442 0442 or emailing carersconnect@signpostforcarers.org.uk.
Health Research Opportunities
Help BEAT Diabetes is part of the Research for the Future family, an NHS campaign encouraging people in Stockport and across Greater Manchester to get involved in health research. 
Health research has the power to change lives.  It is through research that the NHS is able to develop better treatments, as well as improve diagnosis, prevention, care and quality of life. Be part of the change and help develop medicines for the future.
Volunteering
Information and opportunities for volunteering can be found on the Stockport Council website, or have a look at the Diabetes UK website to see if there are any opportunities near you.