Hospital Services
Trafford Diabetes Service
The Trafford Hospital Diabetes service, now allied to the Wythenshawe Hospital Diabetes team provide specialist nursing and medical support. There is a dedicated podiatry (foot) service, insulin pump clinic, smoking cessation, and nephrology (kidney) clinic.
Nutrition and Dietetic Service
For individuals with Type 2 diabetes X-PERT diabetes structured education programme is available, it consists of 6 x 2½ hour sessions, spread over six weeks. Sessions take an in-depth look at what happens in the body to cause diabetes, what attendees can do to manage or reverse their diabetes (including a menu of dietary options for safe weight loss), key health results and how to influence them with lifestyle changes and medications, carbohydrate awareness, food labels, complications and tests to detect early changes due to diabetes. 
People can ask their GP or practice nurse to refer them.
Podiatry
Podiatrists are healthcare professionals who have been trained to diagnose and treat abnormal conditions of the feet and lower limbs. They also prevent and correct deformity, keep people mobile and active, relieve pain and treat infections. They can give you and your family advice on how to look after your feet and what type of shoes to wear.
The podiatry service works in partnership with patients, their carers, primary and secondary health care teams to promote foot health, help people live more independently and minimise the risk of amputation for people with advanced or complex foot complications.
Trafford Psychological Services
Trafford Psychological Therapies provides talking therapy for adults of all ages for those experiencing difficulties with anxiety and depression based presentations: it is free, confidential, and proven to be effective. A referral is via GP or other healthcare provider or self-referral. 
Community Services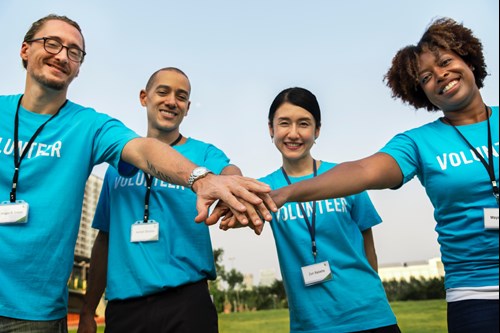 Support Groups
There is a local support group that is run through Diabetes UK. You can find out more about this support group by clicking here.
Diabetes UK in the North of England 
Diabetes UK have a dedicated webpage for activity across North of England including information on the diabetes support groups in your area.
Join their peer support group on Facebook Diabetes UK chat: Your friends in the North.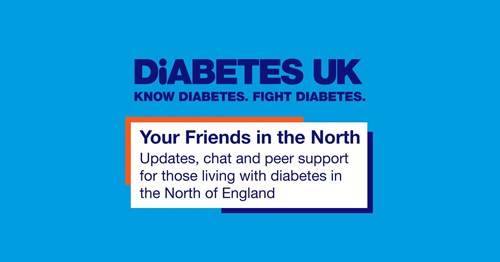 Coordination Services
The Trafford Co-ordination Centre is a central point of contact that coordinates health and social care for people with multiple needs. The whole ethos of the service is to equip people to manage their healthcare, keep them comfortable at home and offer non-medical options where appropriate.
The Trafford Co-ordination Centre (TCC) is a free NHS service for adults registered with a Trafford GP and resident in the area.
Weight Management Service
The Specialist Weight Management Service is available to people who have a body mass index (BMI) of 30 or more. People from a black or minority ethnic background can be referred from BMI 27.5 or more.
The Service is community-based across Trafford and is designed to support people to succeed with gradual permanent weight loss using a lifestyle approach.
Cooking Classes
The Community Kitchen is a new project. Volunteers meet every week at Partington Community Centre to cook and share healthy eating recipes.
Man with a pan runs free cookery courses for older men where participants will learn how to cook healthy, nutritious meals, meet new people and gain essential cookery skills.
Exercise Referral Scheme
Trafford Leisure's Physical Activity Referral is aimed at people who have a history of being inactive, or who have been active in the past but for health, reasons have become inactive and have no upper or lower age limit.
Physical Activity Groups
Stop Smoking
Get FREE local support to increase your chances of quitting smoking for good. The smoking cessation service offers:
Free, expert advice and friendly support.
Free, personal quit plan, tailored to your needs.
Stop smoking treatments to help beat cravings.
Motivational tips on how to stay on track.
Choose the support you want, to fit your lifestyle.
Have a look at the website to find out more, or you can self-refer to the service by phoning 0300 456 2400 or email stopsmoking.trafford@nhs.net.
Have a look at the GM Health Hub website which has lots of great resources to support people across Greater Manchester to stop smoking.
Patient Involvement Groups
Take part in research patient involvement team at Trafford General Hospital, click here for further information.
Support for Carers
Trafford Carers Centre is an independent registered Charity (1102075) that supports unpaid carers looking after someone who lives in the Trafford area
Health Research Opportunities
Help BEAT Diabetes is part of the Research for the Future family, an NHS campaign encouraging people in Trafford and across Greater Manchester to get involved in health research. 
Health research has the power to change lives.  It is through research that the NHS is able to develop better treatments, as well as improve diagnosis, prevention, care and quality of life. Be part of the change and help develop medicines for the future.
Volunteering
Information and opportunities for volunteering can be found on the Diabetes UK website.